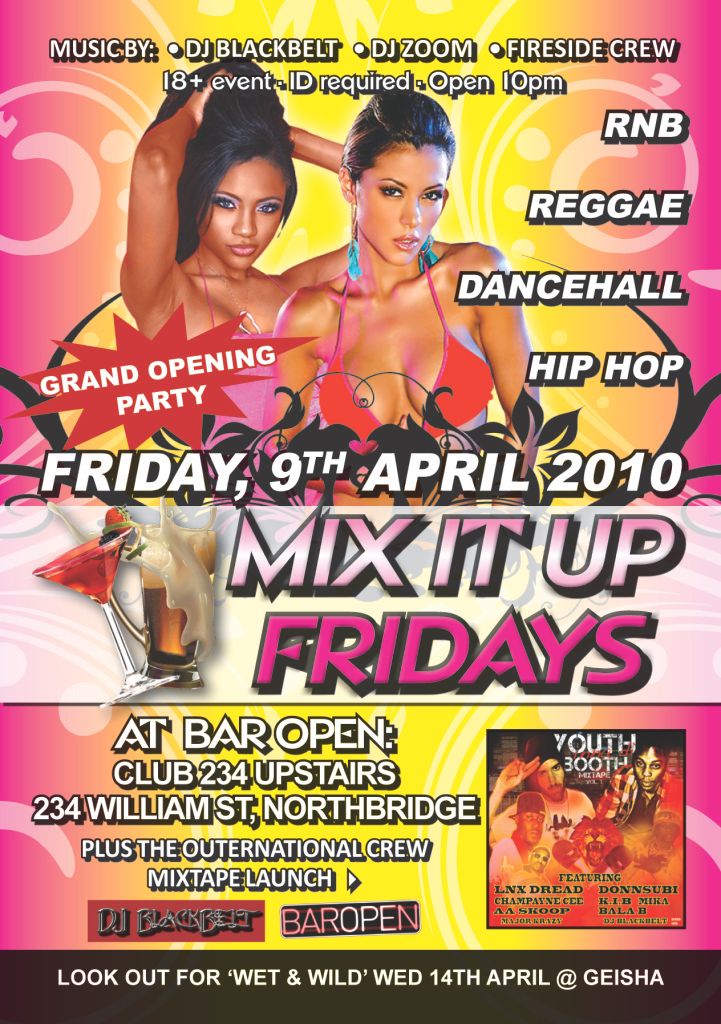 The Promoters Of Wet & Wild brings to you - "Mix It Up Fridays"
If you love RnB, Reggae,Hip Hop & Dancehall then you will love MIX IT UP FRIDAYS.
Grand Opening Party - Friday, 9th April @ Bar Open..234 William St,Northbridge.
Music By:
>DJ Blackbelt
>DJ Slick
>Fireside crew
>Aswon
Plus the Outernational Crew Mixtape Launch.
Showtime: 10pm - 3am.
18+ Event. ID Required
Dress Code: Dress to Impress, Sexy Swagger
http://www.facebook....82563310?ref=ts