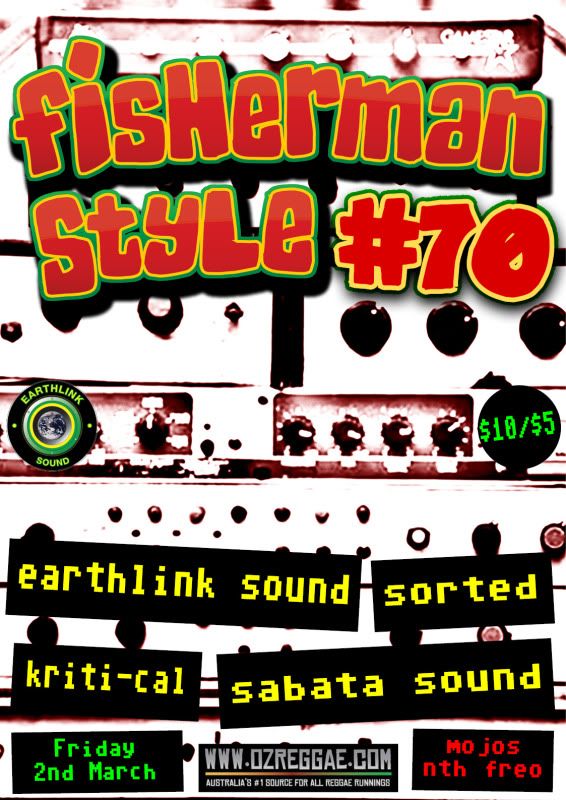 Fisherman Style #70


Friday 2nd March
2012


Mojo's Bar – North Fremantle

After last month's ram dance with Million Stylez,
this month takes on a strictly local flavor.


Fisherman Style #70 sees the return of an old favourite and the debut appearance by another. DJ Sorted is back after a 5 month break and is sure to have a fresh bag of tunes. Playing for the first time at FS is a selector making a real name for himself not only as a DJ but as a producer of the highest order, the man called KRITI-CAL.


Also featuring FS regulars EARTHLINK and SABATA you
get the best of all things old and new…………………sure to be another night of pure
niceness and good vibes. So if you haven't overloaded on reggae music in the
last month make the trek down to Mojo's and release the work week frustrations. KABOOM!


Runnings start from 8pm with entry free until 9pm
then it's $10 pressure aon the door.


Reggae music to di world!!!!!